It's startin' to feel a lot like Christmas!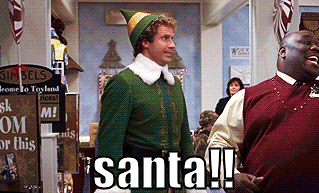 Christmas is easily one of my favourite times of year, only narrowly pipped to the post by the turn of Spring. Everyone is in a good mood, I get to wear my ridiculous jumper and I can eat whatever I like and blame it on Christmas! Aah.
Literally on the first of December I was putting whisky shots in my hot chocolate! Oh yeah, you don't know the story….
Souly and I had our first date on the 9th of December so it was pretty festive and we went to the Birmingham Christmas market, whilst there we ordered Jagermeister and hot chocolate and it was like the best thing i've ever had in my life! I'd never had alcoholic hot chocolate before and it kinda blew my mind. Anyway ever since that night I always associate Christmas with alcoholic hot chocolate. Jager and Whisky are my favourites and this year is awesome because we got Maker's Mark, which is my favourite! 
 Initially it was the bottle that drew us in, obviously because it's awesome, but at £30 a bottle we were not up for taking a chance on something we might not like. So whilst we were visiting his sister in Bath we went to this really cool restaurant, Hall & Woodhouse, it is seriously cool…. i'll show you some pictures in a minute. Anyway whilst we were there we noticed they had Maker's Mark, so we thought we would try it and we both agreed that it was delicious! Souly still claims Jameson to be his favourite but this one has definitely made it's mark in my book. (Haha see what I did there? Ok, i'll stop.)
I love bourbon because, in my humble, uneducated opinion, it tastes sweeter than regular Whisky which I find more to my taste. The reason I love Maker's Mark so much is because it has that really 'woody' taste for lack of a better work. It has such a depth of flavour that you can almost taste the barrel! Okay, so I need to brush up on my whisky lingo, but you should just try it anyway, order it next time your out….trust me, would I steer you wrong?
I like a lot of Whiskies and I generally tend to stick to the American ones because they're the sweetest however Jameson is one that Souly introduced me to and honestly, to paraphrase my beloved Oscar Wilde: To know Jameson is the beginning of a lifelong romance! In fact before I met Souly all I drank was Jack Daniels original because that's what all my friends drank.
Life is too short not to try good whisky, although in saying that, I have avoided Scotch whisky since my first and only encounter with it perhaps five or six years ago. I was at what may or may not be described as a modest gathering when a friend offered me a bottle of whisky, naturally, I took a rather large, graceful, swig and I literally couldn't swallow it. It burned and it tasted like -insert gross adjective here-. Needless to say I disposed of the mouthful of contents will elegance and dignity. Maybe i'll try Scotch again one day…
I actually intended this post to be more Christmas themed and less about whisky, nevertheless I have half of my wrapping done and all of my shopping done! Go me.
Usually my Christmas shopping is a thorough military operation with charts, lists and itineraries however it still always ends up down to the wire,
last year I literally got the dog's gift on Christmas eve! Since this is our first Christmas in Dorset I decided to take it down several notches. I made a rudimentary list, gathered some ball park figures and off I went into the glaring lights of mass consumerism. Well it turns out easier though this option is it certainly isn't effective. I bought a ton of stuff online this year which would have been great had I not missed every parcel and had to take the trip to the depot so many times I now know the depot guy's name.
I am still perfecting my xmas shopping routine but wrapping has been a breeze thus far! I cracked the secret: cheesy christmas songs + wine + mince pies + tape dispenser + wine = surprisingly well wrapped pressies! I will take a picture for you when Souly has wrapped his presents!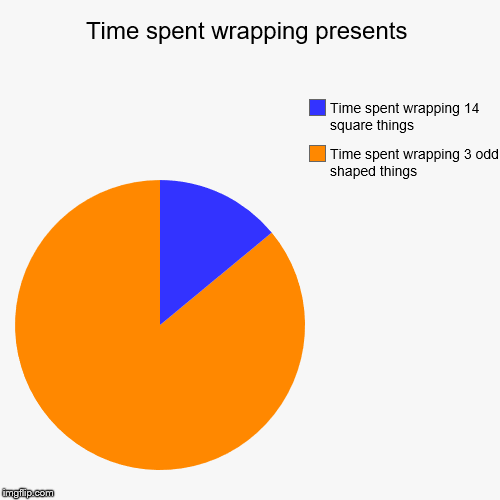 We went for a white Christmas this year as our black tree was the victim of Souly's why-won't-this-work-lets-use-brute-force-until-solid-plastic-bends-to-my-will. Needless to say the black tree was propped up the wall all last xmas. So this year we have a white tree with all white baubles and many little fairy lights! 😀 It looks so cute! We really wanted to do white gift wrap too but it turned out this was pretty hard to source for a good price so we went for brown packing paper and twine which we actually imitated from my father-in-law who had made the loveliest Christmas gift display in his shop window! I actually love it and I can't wait to show you!
Before I go I want to tell you i'm going to post my latest book review very soon! I know it has been a while since i've written a book review however i've been wading through the thicket of Oscar Wilde's biography, which I will also review when I reach the end, but the book the review i'm going to write is on Kafka's – The Trial…. I can't wait! 😀
Lulu x